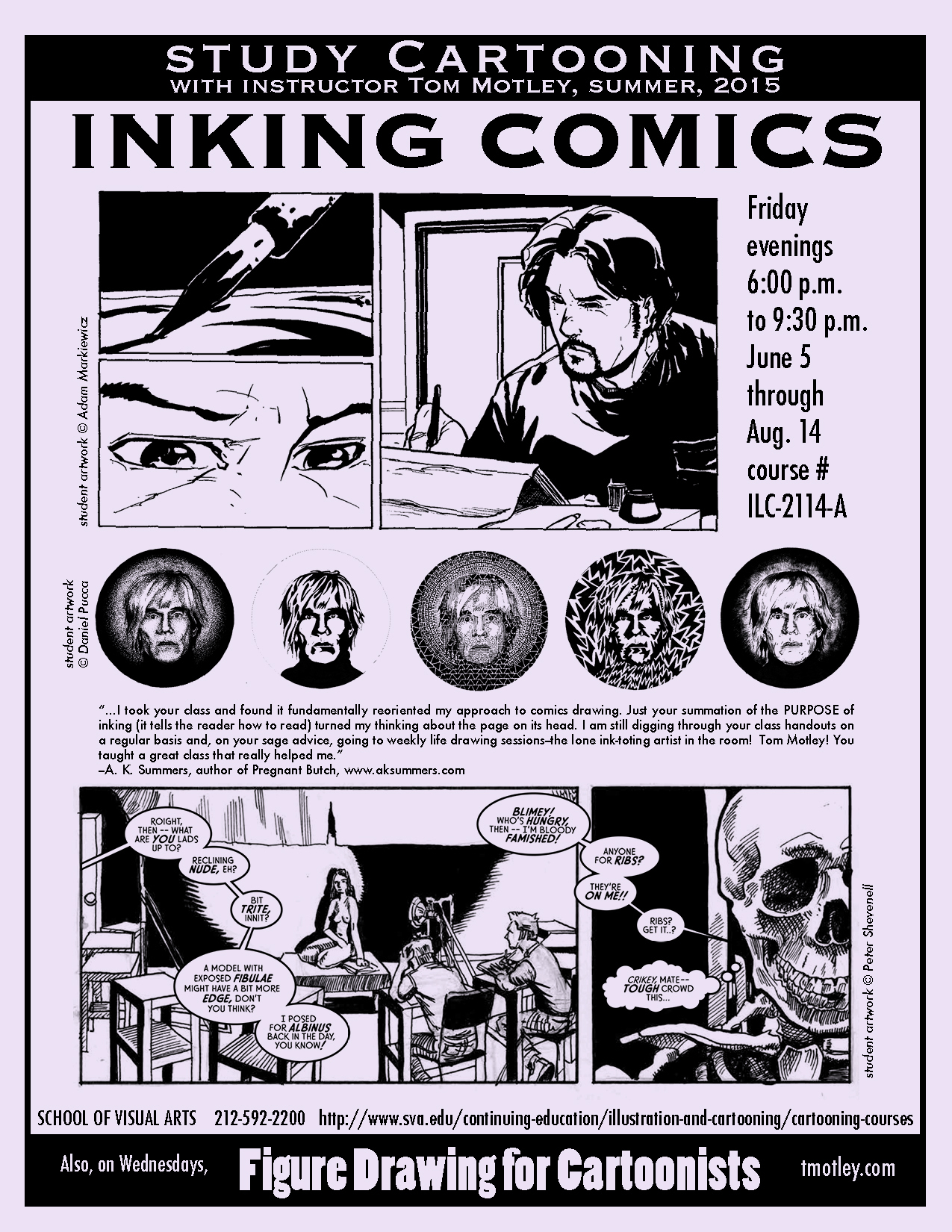 After a hiatus of several years, my popular course on Inking Comics is offered again at SVA, this time on Friday evenings. It was just added to the catalogue, so it's only visible on the online version. Please tell your friends!
"…I took your class and found it fundamentally reoriented my approach to comics drawing. Just your summation of the PURPOSE of inking (it tells the reader how to read) turned my thinking about the page on its head. I am still digging through your class handouts on a regular basis and, on your sage advice, going to weekly life drawing sessions— the lone ink-toting artist in the room!  Tom Motley! You taught a great class that really helped me."
—A. K. Summers, author of the graphic novel, Pregnant Butch
"Tom Motley has got a great comics mind in addition to his inking proficiency, and is an amazing resource to have. I don't think I'd ever have developed the amount that I had without his insights when I was starting to take comics seriously."
—Matt Lubchansky, creator of Not All Man and other hilarious strips.
More student samples and discussion can be seen here.
We'll meet Friday evenings, 6:00-9:30 pm, June 5 through August 14, 2015. Course # ILC-2114-A.
And don't forget Wednesday's Figure Drawing for Cartoonists  and Thursday's Cartooning Basics courses. 
Please let me know if you have questions.